"Capturing the present with an eye towards eternity"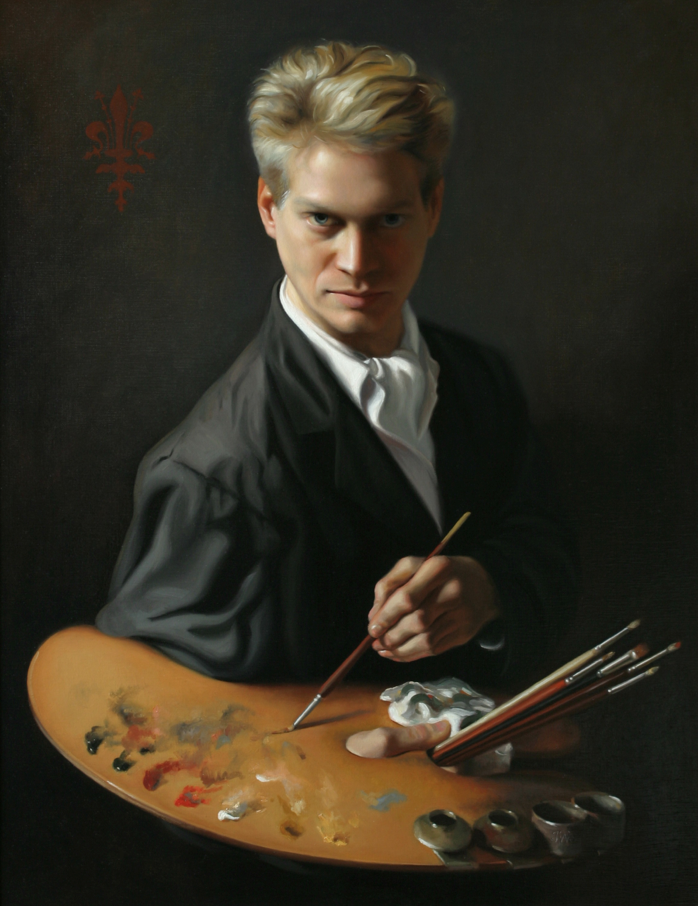 American painter, John Seibels Walker, was born in South Carolina in 1960. He was exposed to museum quality paintings and sculptures beginning at a very early age, as his parents were avid art collectors as well as owners of a fine art gallery specializing in American and European art of the 19th and 20th centuries. With his demonstrating a passion for drawing and a keen sense of observation, John began receiving professional art instruction from a local portrait artist by the age of eight. After pursuing his interest in the arts throughout his childhood, he went on to earn a B.A. in Studio Art from the University of the South in 1983. Several years as a 19th/early 20th C art dealer followed before he went on to train at the Classical Realist atelier of Richard F. Lack, where he completed four years of study in 1991.
This special training at Atelier Lack provided him with a unique opportunity to work from life every day and to master one of the world's longest and most important artistic traditions ~ an academic approach to observing and rendering nature accurately while learning the craft of painting using the techniques of the Old Masters. This knowledge was passed down through a direct lineage of master/pupil relationships which traces itself from the very beginnings of the French Academy in the 18th C on to America through several of the Boston School painters over a century ago ~ and finally on to a small group of academically trained painters today.
David to Ingres and Gros to Delaroche to Gerome to Paxton (the Boston School) to Gammell and on to Richard Lack.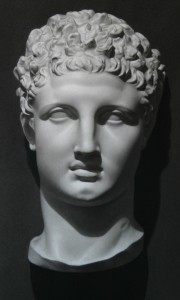 Richard Lack noted: "John's special gift for portraiture was revealed even in his initial studies in oil from the model. In his last year, his portraits took on a professional quality, and he painted some of the best heads that I have seen among my students. His striking gift for portraiture will, I predict, make him one of the finest American portrait painters in the forthcoming century… John will produce work of enduring merit and will be one of the best trained painters of his generation."
After working with Lack in Minneapolis, John moved to Florence, Italy to further study European art and architecture while also teaching academic drawing and painting from life at Charles H. Cecil Studios. Several important commissions in Britain followed before his return to America and the Carolinas. Over the subsequent decade, his work was quickly to be found in numerous American, British, and European collections and he is now widely regarded as one of America's premier painters of portraiture in the Grand Manner.
Among his many artistic influences are the style, swagger and narrative found in the work of Grand Manner portraitists of centuries past. This includes the work of Lucca's own Pompeo Batoni, Germany's Franz Xaver Winterhalter, Scotland's Sir Henry Raeburn – as well as numerous late 19th/early 20th century masters such as William Adolphe Bouguereau, Philip de Laszlo, Anders Zorn and John Singer Sargent.
John always strives to create meticulously observed and exquisitely crafted museum quality work with an emphasis on what is noble and enduring in conception and design while also capturing the essential character and unique spirit of each sitter. He is especially known for the luminous flesh tones he is equally able to achieve ~ whether working completely from life or when using his own photography and notes for a portrait.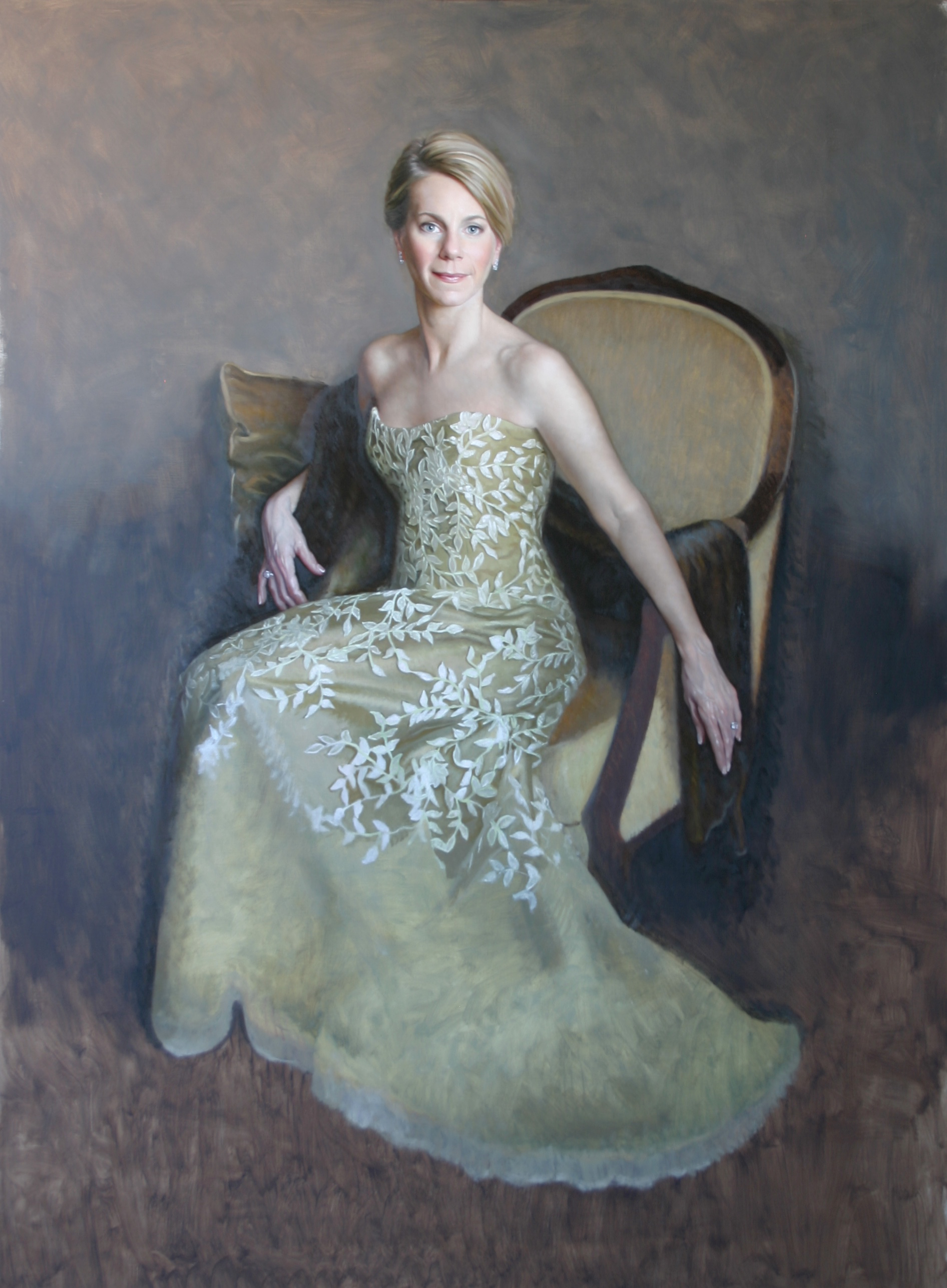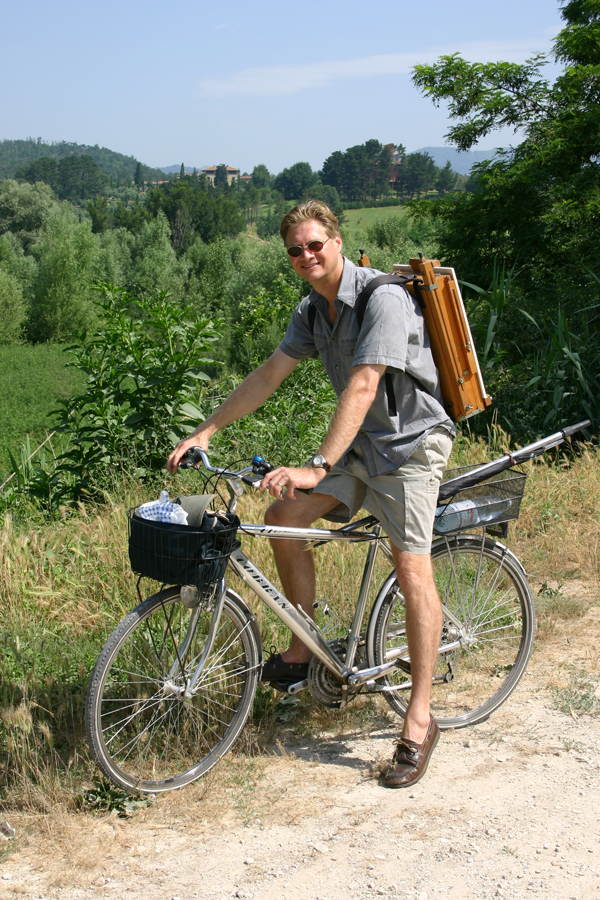 In November of 2000, he purchased a home/studio in Lucca, Italy where his ongoing love and appreciation of Italian art, culture, and landscape have him continuing to work, study, and teach part of every year. He can otherwise be found working out of his studios in Charlotte, North Carolina.
Whenever presented with the opportunity, he also enjoys painting classical still lifes in the studio or plein air landscapes under the Tuscan sun.
The Hon. Nikki R. Haley, Governor of South Carolina
The Hon. Beverly Eaves Perdue, Governor of North Carolina
The Hon. John R. Kasich, Governor of Ohio
The Hon. Glenn F. McConnell, Lt. Governor of South Carolina
South Carolina Senator Hugh K. Leatherman, Sr., President Pro Tempore
The Hon. Jean H. Toal, Chief Justice of the Supreme Court of South Carolina
The Hon. Costa M. Pleicones, Chief Justice of the Supreme Court of South Carolina
The Hon. Henry E. Frye, Chief Justice of the Supreme Court of North Carolina
The Hon. Karen Williams, Chief Judge, U.S. Court of Appeals for the Fourth Circuit
The Hon. Robert J. Conrad, Jr., Chief Judge, United States District Court
The Hon. H. Brent McKnight, Judge, United States District Court
The Hon. Philip R. Martinez, Judge, U.S. District Court for the Western District of Texas
The Hon. Susan Phillips Read, NY Court of Appeals
Dean Robert M. Wilcox, University of South Carolina School of Law
Dean Daniel B. Rodriguez, Northwestern University Pritzker School of Law
Allan B. Head, Executive Director, NC Bar Association
Janet Cowell, Treasurer, State of North Carolina
Lt. Col. Sir John Miller, GCVO, DSO, MC, Crown Equerry
Captain Richard Westmacott, Grenadier Guards, Sandhurst Military College
Major General Robert E. Livingston, Jr., Adjutant General for South Carolina
President General Denise Doring VanBuren, The Daughters of the American Revolution
Dr. Mitchell B. Reiss, President and CEO, The Colonial Williamsburg Foundation
Hugh L. McColl, Jr., Chairman and CEO, Bank of America
Paul Bowers, Chairman, President and CEO, Georgia Power
Ron Calcaterra, CEO, Central Electric Power Cooperative, Inc., SC
Steven D. Bell, Founder, Chairman and CEO, Bell Partners, Inc.
Roddey Dowd, Jr., CEO, Carolina Pipe and Foundry Co.
Frank Dowd, IV, Chairman of the Board, Carolina Pipe and Foundry Co.
Ronald G. Sherrill, Vice Chairman, SteelFab, Inc.
Donald J. Sherrill, Vice Chairman, SteelFab, Inc.
Stephen Timbers, President and CEO, Kemper Financial Companies
Edward I. Weisiger, Sr., Chairman of the Board, Carolina Tractor
Robert K. Stuart, MD, Professor of Medicine, Hematology/Oncology, Director, Hematological Malignancies and BMT Program,  MUSC
Nathaniel J. Soper, MD, Professor and Chairman of Surgery, Northwestern Medical Group/Feinberg School of Medicine
William A. Muller, MD PhD, Northwestern University
W. Stuart Smith, Executive Director, MUSC Medical Center
Mary Rinehart, President and Founder, Rinehart Wealth Management
President Harris Pastides and Ms. Patricia Moore-Pastides, University of South Carolina
President Glenn McConnell, College of Charleston
Vice-Chancellor and President John McCardell, The University of the South
Chancellor Philip Dubois and Lisa Dubois, UNC Charlotte
Kent J. Chabotar, President of Guilford College
Liza Lee, Head of School, Columbus School for Girls
John T. McCutcheon, Chief of the Chicago Tribune Editorial Board and Page
Bishop Shannon Sherwood Johnston, The Episcopal Diocese of Virginia
Reverend Donald McPhail, Grace Episcopal Church, Charleston, SC
Dr. Sid Batts, Pastor, First Presbyterian Church, Greensboro, NC
Roy Morrow Bell, Senior Counsel, Troutman Sanders Law Firm
James S. Konduros, Founding Member of the McNair Law Firm, SC Director and Chairman of the Board of the Psaras Foundation and Fund
E. McLeod Singletary, Founding Member of the McNair Law Firm, SC
O. Wayne Corley, Founding Member of the McNair Law Firm, SC
Jack M. Weatherford, Ph.D, Noted anthropologist and author
2021: Portrait of "Bowen"
Finalist, Commissioned Portrait Category
The Portrait Society of America
Members Only Competition
2020: Portrait of "Jonah"
Finalist, Portrait Category
Art Renewal Center
15th Annual ARC International Salon
2020:  Portrait of "Vice-Chancellor John M. McCardell, Jr."
Finalist, Portrait Category
Art Renewal Center
15th Annual ARC International Salon
2020:  Portrait of "Vice-Chancellor John M. McCardell, Jr."
2nd Place, Commissioned Portrait Category
The Portrait Society of America
Members Only Competition
2020: Portrait of "Samantha"
Certificate of Excellence
The Portrait Society of America
Annual International Portrait Competition
2019: Portrait of "Governor John R. Kasich"
4th Place, Commissioned Portrait Category
The Portrait Society of America
Members Only Competition
2019: "Coral and Conchs"
Finalist, Still-life Category
The Portrait Society of America
Members Only Competition
2018: Portrait of "Margaret"
3rd Place, Commissioned Portrait Category
The Portrait Society of America
Members Only Competition
2018: Designated a "Living Master"
Art Renewal Center
2018: Portrait of "Eleanor"
Certificate of Excellence
The Portrait Society of America
Annual International Portrait Competition
2017: Awarded "Signature Status"
The Portrait Society of America
2016: Portrait of "The Hon. Costa Pleicones"
Chief Justice, Supreme Court of South Carolina
2nd Place, Commissioned Portrait Category
The Portrait Society of America
Members Only Competition
2015: Portrait of "Emily"
2nd Merit, Commissioned Portrait Category
The Portrait Society of America
Members Only Competition
2014: Portrait of "Hampton"
Certificate of Excellence
The Portrait Society of America
Annual International Portrait Competition
2013: Portrait of "Hale"
7th Place, Commissioned Portrait Category
The Portrait Society of America
Members Only Competition
2012: Best Portfolio Award
The Portrait Society of America
2011: Portrait of "Mary Rinehart"
Exceptional Merit Award
Portrait Society of America
Annual International Portrait Competition
2010: Portrait of "Whitney X"
5th Place, Commissioned Portrait Category
The Portrait Society of America
Members Only Competition
2009: Portrait of "Lyles"
4th Place, Pastel Category
Portrait Society of America
Members Only Competition
2008: Portrait of "The Phillips Children"
1st Place, Group Portrait Category
Portrait Society of America
Members Only Competition
Portrait of "Madeline"
4th Place, Child Portrait Category
Portrait Society of America
Members Only Competition
2007: Portrait of "Sam at Cottonwood Creek Farm"
3rd Place, Outdoor Portrait Category
Portrait Society of America
Members Only Competition
2000: Portrait of "Jack T. McCutcheon"
Certificate of Merit
American Society of Portrait Artists
Annual International Portrait Competition