Official portrait unveiling 1 November 2016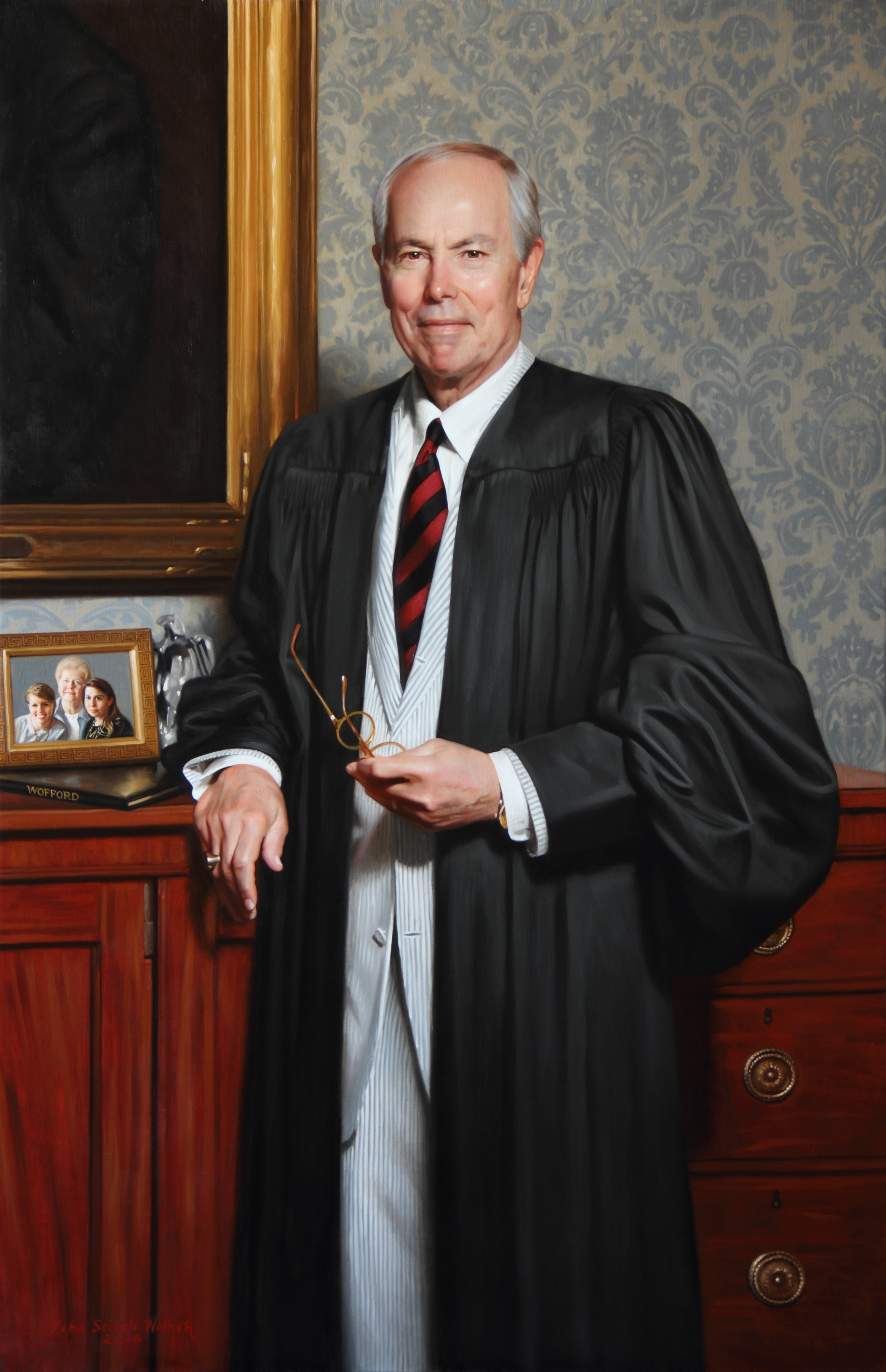 Profiles in Portraiture
by John Seibels Walker
You might say that Chief Justice Costa Pleicones and I "suited" each other right from the start!
I first met Costa at the official portrait unveiling for his predecessor, The Hon. Jean H. Toal, where he was also being celebrated as the newly elected Chief Justice.  At that first meeting, he complimented me on my light colored Italian linen suit, which was a bit brighter, but not too dissimilar from his own.  So there we both were, standing out a bit in the sea of dark suits during that grand occasion.
Upon being chosen to paint his portrait, I returned to his office early one hot summer morning, where I had thrown on a seersucker blazer for our meeting.  Costa was at his desk wearing a very similar seersucker suit, which always strikes me as indicative of a classic South Carolina gentleman.  Indeed, he volunteered that he had three such seersucker suits, all of which he was quite fond of.  I soon realized that I had a perfect starting point for his distinctive portrait conception.
A month later, we staged the portrait sitting at the SC Supreme Court building utilizing the handsome decor of the Justices' Conference Room – with seersucker suit, black robe, and a tie representing his study at USC School of Law all on hand. I found the color and pattern of the elegant fabric wall covering and also the antique sideboard in the Conference Room to perfectly compliment Costa's coloring and his attire. I was also attracted to the decorative impact and significance of the partially seen old judicial portrait hanging behind him, which serves as an acknowledgement to the history of the court and the long tradition of judicial portraiture to which this new portrait belongs
It is always a humbling experience to paint those who have accomplished so much in their lives. Costa wished to include a photo of his wife, Donna, along with their two daughters, Sally and Laura, in the painting. We decided to invent a gold frame for the photo inscribed with a Greek key design, honoring his Greek heritage. The family photo is placed upon a ledger showing the name of his Alma Mater, Wofford, where he also currently serves on the Board of Trustees.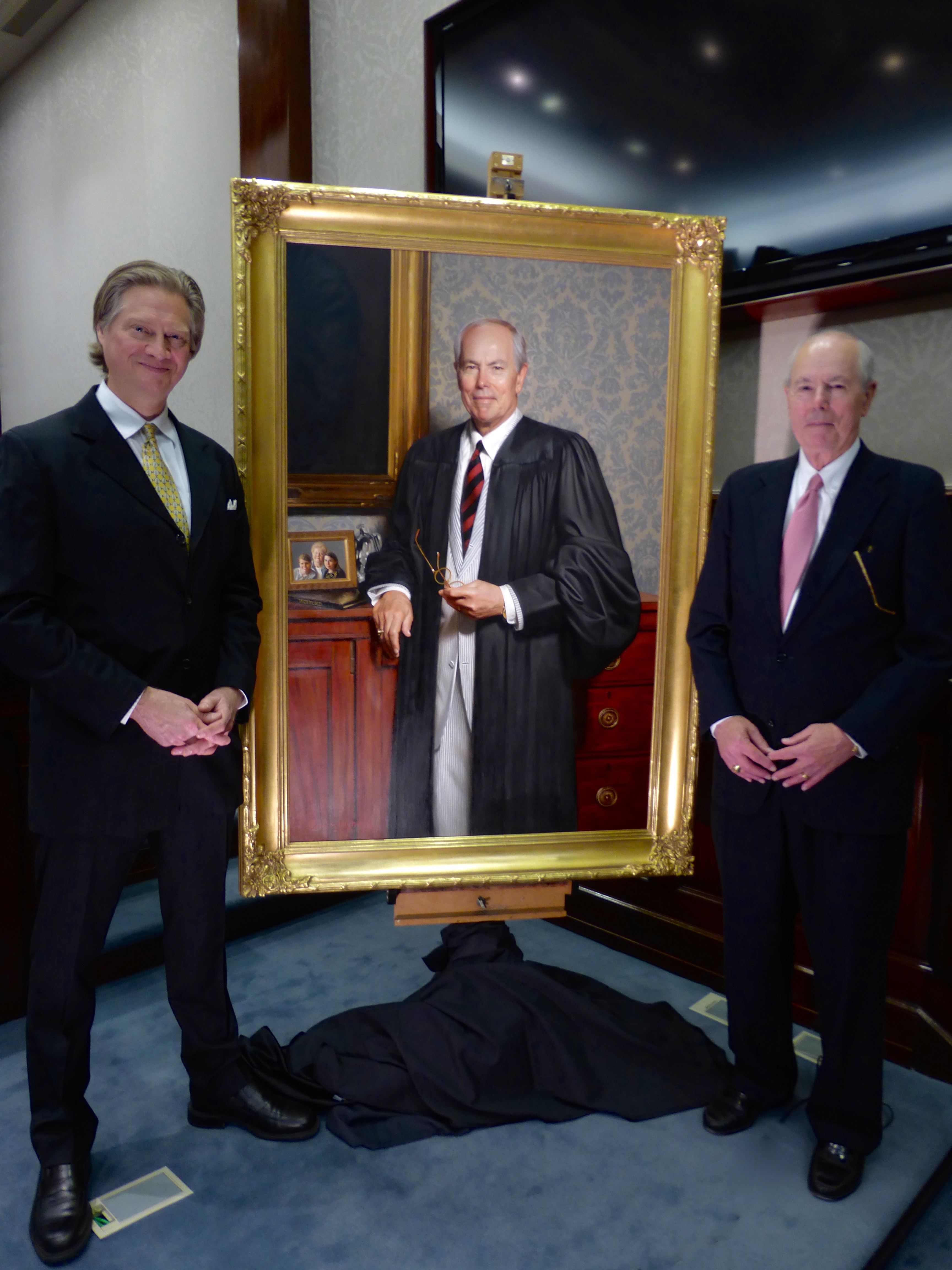 The final item of this grouping, a crystal eagle, commemorates his time in the army, from which he retired as a colonel
In this way, all of the unique design elements fell into place where my goal was to capture Costa's easy going and affable nature as a true southern gentleman comfortable in his element.
The finished portrait is life-size, oil on linen, 58 x 38 inches and will hang in the entry hall of the Supreme Court of South Carolina.