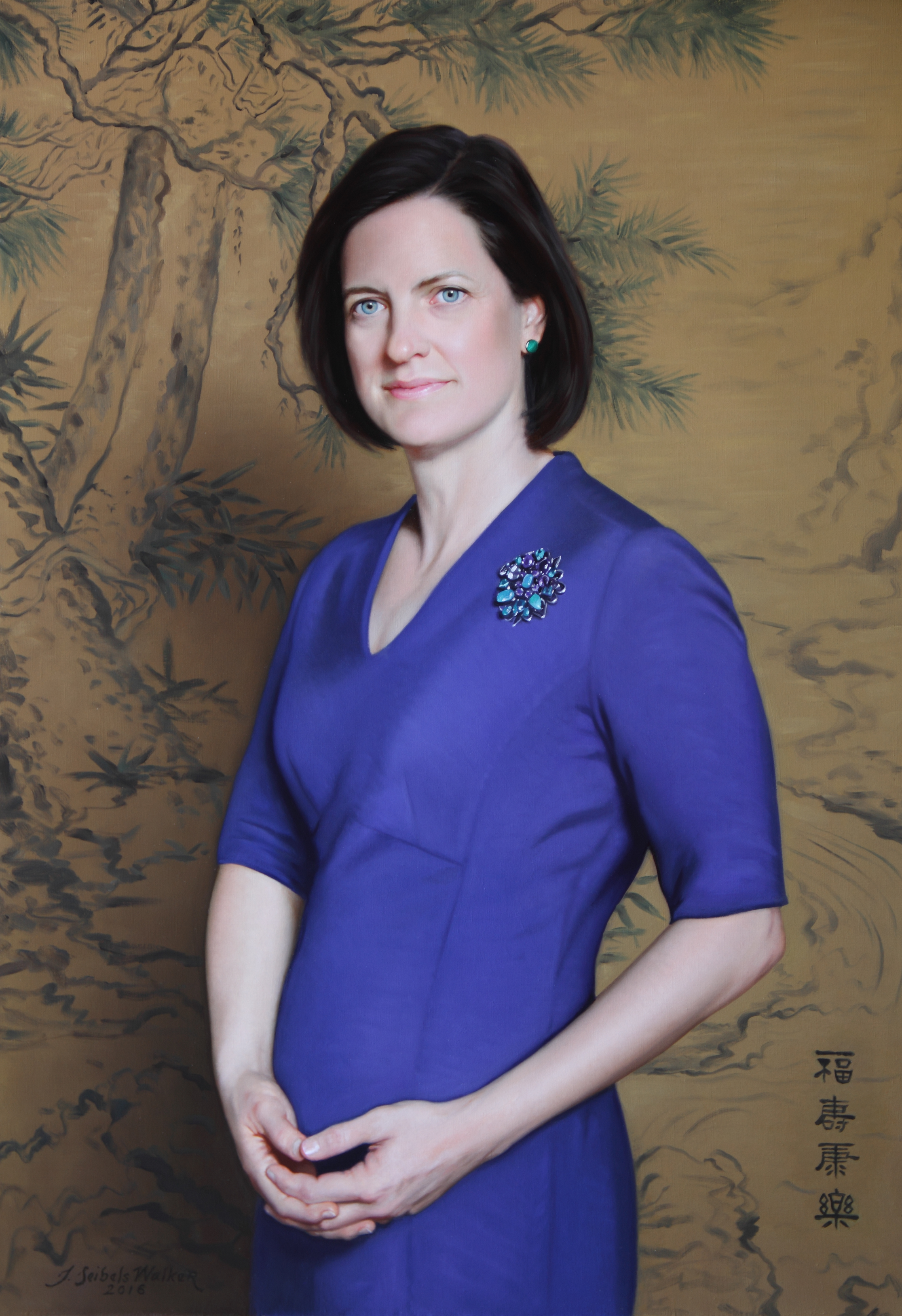 Profiles in Portraiture
by John Seibels Walker
The unique conception for my official portrait of State Treasurer Janet Cowell came together as an individual statement of her many interests, world outlook, and numerous accomplishments. Janet Cowell was not only the first woman to hold the position of State Treasurer in North Carolina, but she was also a twice elected State Senator and a twice elected Raleigh City Council member. As State Treasurer, she has overseen the management of over 90 billion dollars in pension and healthcare funds, along with those monies that fund the annual State budget.
Our conception began with Janet's choice to be portrayed in the vibrant purple dress one sees in the painting, while also wearing a colorful art broach from an Asheville art gallery and a pair of green malachite earrings. The choice of purple for her attire is politically symbolic. Just as purple is a combination of both red and blue, Treasurer Cowell sought consensus and represented the common interests of both Republicans and Democrats for the advancement of North Carolina as State Treasurer.
The question next became what to say with the background in her portrait. Treasurer Cowell has traveled and studied internationally throughout her life, all of which greatly benefited her understanding of the multinational nature of investments while serving as State Treasurer. The idea of depicting her in front of a classic Chinese painted screen was ultimately chosen after we discussed her longtime study and particular interest in Chinese art, language and culture. The background depicts both pine trees and a river element where, metaphorically, the pine trees could also speak of the local landscape in her chosen home of Raleigh, NC and the river element could also refer to her hometown of Memphis, TN along the Mississippi river. The Chinese characters written on the screen from top to bottom are Fu, Shou, Kang, Le which translate to: fortune/blessing, long life, health, happy. A fine statement for posterity in any language!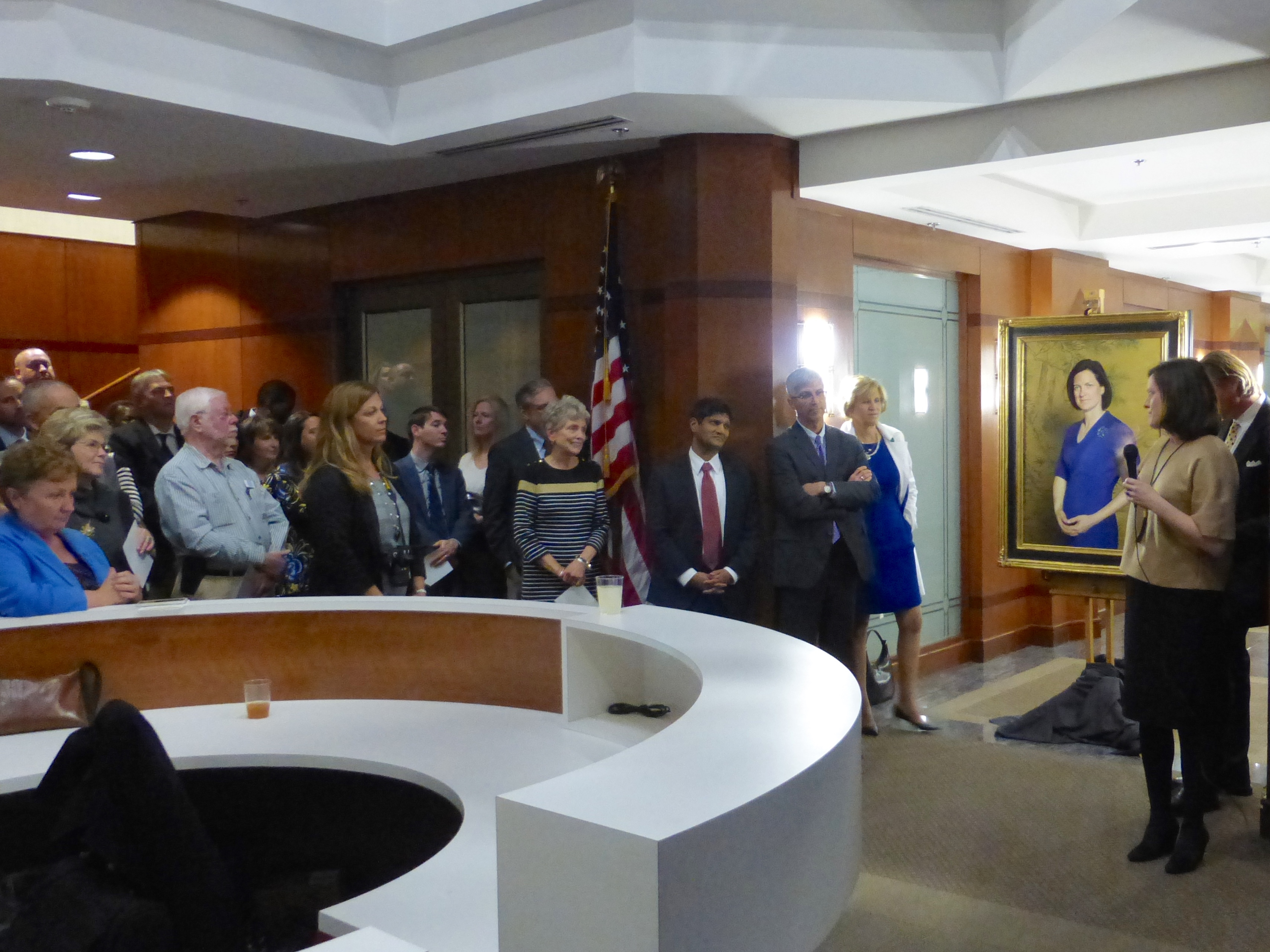 The portrait is life-size, oil on linen, and measures 40 x 28 inches. It hangs in the portrait hall of the North Carolina State Treasury in Raleigh in honor of her two terms as State Treasurer.